international corporate consultant and speaker.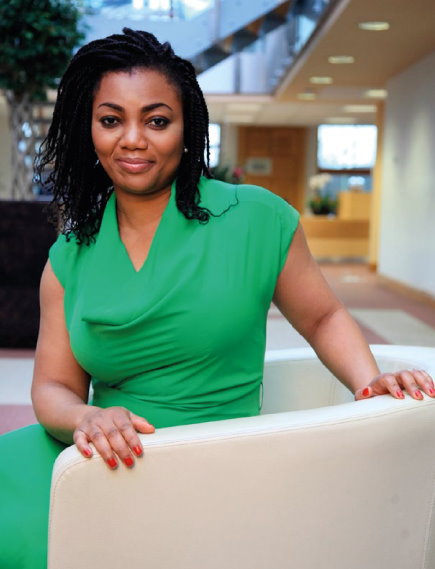 Griselda Togobo MPhil, ACA, is an international corporate consultant and speaker. She is also a multi-faceted entrepreneur, engineer and chartered accountant.
She is a commercially focused business consultant at her core. Her experience as a black woman in the corporate world drives her to use her vast international experience to help progressive global companies create inclusive workplaces. She works directly with CEOs and business leaders to close the gender and ethnicity gaps in their organisations. She is a respected and impactful keynote speaker and is known for her high energy and engaging style. Griselda offers a fresh approach to leadership. Griselda has an outstanding reputation as a trusted provider of high-quality D&I learning solutions and consulting services.
She graduated from Cambridge University, Wolfson College, with an MPhil in Industrial Systems, Manufacture and Management. Before becoming an entrepreneur, she was a management consultant at Deloitte LLP. She passionately advocates for advancing girls and women in Science, Technology, Engineering and Maths sectors.
Griselda is passionate about supporting and advancing female leaders through her community at forwardladies.com. Connect with her on LinkedIn.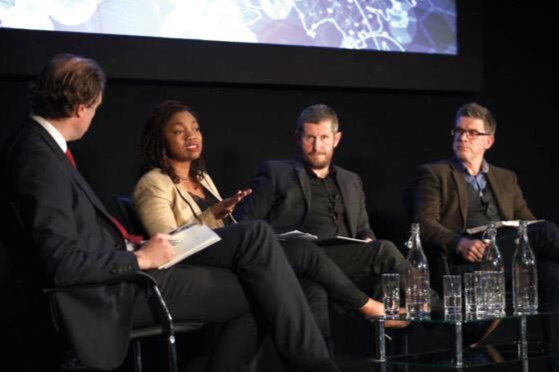 Griselda has an outstanding reputation as a trusted provider of high-quality D&I learning solutions and consulting services through her businesses.
Her approach is an inclusive, open and collaborative one –  working in partnership with business leaders, managers, and their teams to facilitate the behavioural, cultural and systemic changes needed to create inclusive corporate cultures and workplaces. Griselda advises companies on inclusive culture – why it matters, how to implement it, and how to achieve it.
Her diversity and inclusion programmes have improved outcomes for women leaders, employees from Black, Asian and Minority Ethnic groups, giving senior leaders the confidence and tools to become inclusive leaders and allies of marginalised groups.
Griselda was involved in a multimedia campaign with Shell Global to recognise the gender gap and those who are standing up for gender balance. Every action counts. The campaign shared stories of those working to close the gender gap in engineering and technology.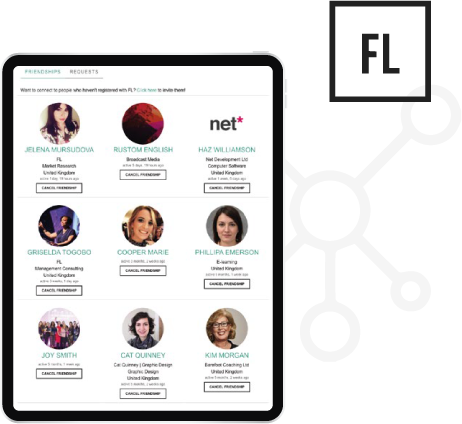 Griselda is passionate about supporting female leaders through forwardladies.com, a 20,000-strong (and growing) professional women's network.
She is CEO of  the membership platform which enables them women to access resources to transform their careers and businesses. Her mission is to build a female led global digital platform that connects women to opportunities, expertise that will empower them. The FL platform also celebrates and recognises inspirational female leaders and male agents of change through an awards program, the FL National Awards & Summit. FL has been developed to promote corporate investment in women and is committed to developing female leaders through industry-specific leadership development programmes.
Female Entrepreneurs' Stories to Inspire and Motivate
Gain focus and get more done with less stress
Griselda Togobo is an inspiring individual who does amazing work on diversity & inclusion and leadership development. Her approach of using data and psychology gets to the heart of the challenges that hold organisations back from creating cultures that allow human potential to thrive and deliver high performance. She did an amazing job speaking at an event for Said Business School, University of Oxford and I can highly recommend her as a speaker and consultant. 
Andrew White
Associate Dean for External Relations at Saïd Business School, University of Oxford
Griselda was the keynote speaker at our Excellence in Business awards. She spoke with passion and insight about some of the biggest topics facing society today. She is an engaging and encouraging public speaker and fearless in speaking out over issues which should be on the agenda at every boardroom. We are proud to have her as a long-standing friend and supporter of The Yorkshire Post. She has done so much to advance the causes of equality and diversity.
Greg Wright
Deputy Business Editor, The Yorkshire Post.
Griselda has incredible energy, drive and passion and has really helped myself and my colleagues understand the practical things we can do today to create a more diverse and inclusive workplace. Griselda inspires others through great story telling, personal experience and insights and her infectious authenticity. I would encourage anyone seeking to elevate the debate and action on gender equality, diversity and inclusivity to engage with Griselda.
Julianne Antrobus
Partner - Global Head of Nuclear
Griselda is talented at clarifying complexities and really honing in on the real issues. She left me with a renewed sense of what I am doing was really worthwhile and that with a relatively small realignment and focus things are really not as complicated as I thought! Would not hesitate to work with Griselda again.
Julie Kaya
Inclusion Manager (Equality, Diversity & Inclusion) at Diamond Light Source
Griselda is an outstanding consultant and I feel she is also one of a kind. A rare mixture of a strategic business mind, amazing down-to-earth personality and a passion to help her clients' business. The day spent with Griselda working on my business strategy has been one of the best as a business owner. Her advice was spot-on, creative, challenging and workable. My business is already more productive and focused as a result. Working on your own, it can be difficult to see where your business is heading and how to make the most of the opportunities. With Griselda, you know you are not alone but in the company of a talented, highly skilled and passionate advisor
Gabriela Castro Fontoura
Making it easier to do business with Latin America.
Griselda has been a great 'business friend' over the last few months and I have found her insights and wealth of knowledge invaluable. Her blogs and newsletters are full of practical advice that brings results (as long as you put them into practice!) plus she is very considerate and approachable. If you're looking for business support I would highly recommend her 1-2-1 coaching or online group coaching to any business owner, new or established.
Denise Patricia Brooks
Content strategist: Collaborating with businesses that are making a difference
Speak to Griselda if you would like to re align your business to focus! After a session with Griselda, I now know how I can work smarter to build a more stable future for my business. Thank you Griselda, so excited, I can't wait for my next session!
Amanda Farrell
UK Product Adviser
I wanted to reach out to you as Head at Blackheath High School and say thank you so much for your incredibly powerful and inspiring talk to girls as part of our Women in Leadership event. I know how much the girls enjoyed it and how inspiring they found it. It was a perfect start to our event
Carol Chandler-Thompson
Head of Blackheath High School
Gordon Pitman
Chief HR Officer
She is a respected and impactful speaker and is known for her high energy and engaging style.
As an expert in diversity and inclusion, Science, Technology, Engineering & Maths (STEM), leadership development and entrepreneurship, Griselda offers a fresh approach to diversity in leadership development.
She qualified as a chartered accountant with Deloitte LLP and has an MPhil in Industrial Systems, Manufacture and Management from Wolfson College, Cambridge University.
Griselda is a Teaching Fellow at Lancaster University, a doctoral researcher at Strathclyde University, sits on the Law & Business School Advisory Board at Leeds Beckett University and the Yorkshire Leadership Group of the Prince's Trust, Mosaic Network.