sign up to receive Griselda's newsletter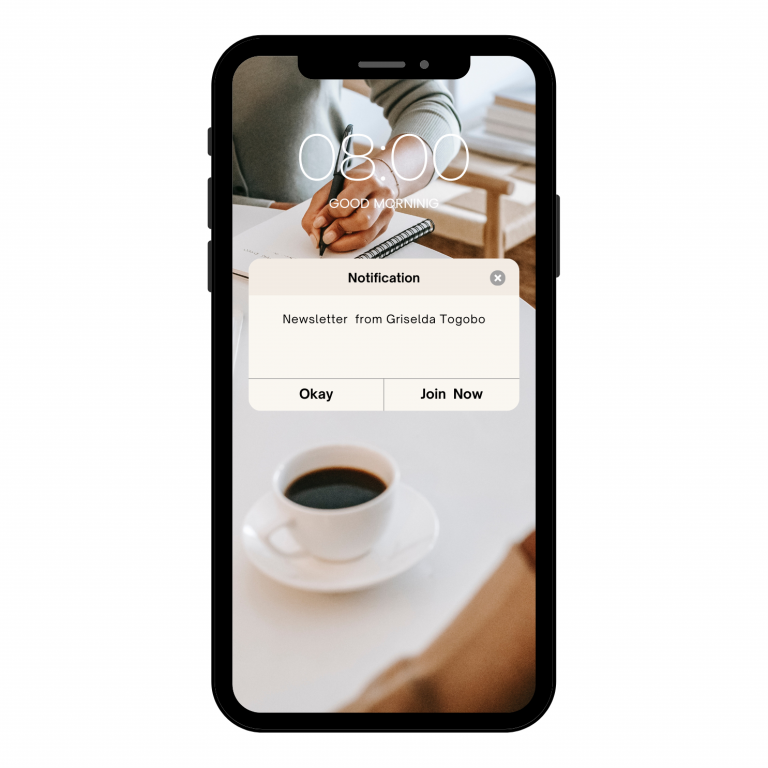 Musings, book updates, events and interviews as soon as they happen.
Griselda Togobo is an inspiring individual who does amazing work on diversity & inclusion and leadership development. Her approach of using data and psychology gets to the heart of the challenges that hold organisations back from creating cultures that allow human potential to thrive and deliver high performance. She did an amazing job speaking at an event for Said Business School, University of Oxford and I can highly recommend her as a speaker and consultant. 
Andrew White
Associate Dean for External Relations at Saïd Business School, University of Oxford
Griselda was the keynote speaker at our Excellence in Business awards. She spoke with passion and insight about some of the biggest topics facing society today. She is an engaging and encouraging public speaker and fearless in speaking out over issues which should be on the agenda at every boardroom. We are proud to have her as a long-standing friend and supporter of The Yorkshire Post. She has done so much to advance the causes of equality and diversity.
Greg Wright
Deputy Business Editor, The Yorkshire Post.
Griselda has incredible energy, drive and passion and has really helped myself and my colleagues understand the practical things we can do today to create a more diverse and inclusive workplace. Griselda inspires others through great story telling, personal experience and insights and her infectious authenticity. I would encourage anyone seeking to elevate the debate and action on gender equality, diversity and inclusivity to engage with Griselda.
Julianne Antrobus
Partner - Global Head of Nuclear
Griselda is talented at clarifying complexities and really honing in on the real issues. She left me with a renewed sense of what I am doing was really worthwhile and that with a relatively small realignment and focus things are really not as complicated as I thought! Would not hesitate to work with Griselda again.
Julie Kaya
Inclusion Manager (Equality, Diversity & Inclusion) at Diamond Light Source
Griselda is an outstanding consultant and I feel she is also one of a kind. A rare mixture of a strategic business mind, amazing down-to-earth personality and a passion to help her clients' business. The day spent with Griselda working on my business strategy has been one of the best as a business owner. Her advice was spot-on, creative, challenging and workable. My business is already more productive and focused as a result. Working on your own, it can be difficult to see where your business is heading and how to make the most of the opportunities. With Griselda, you know you are not alone but in the company of a talented, highly skilled and passionate advisor
Gabriela Castro Fontoura
Making it easier to do business with Latin America.
Griselda has been a great 'business friend' over the last few months and I have found her insights and wealth of knowledge invaluable. Her blogs and newsletters are full of practical advice that brings results (as long as you put them into practice!) plus she is very considerate and approachable. If you're looking for business support I would highly recommend her 1-2-1 coaching or online group coaching to any business owner, new or established.
Denise Patricia Brooks
Content strategist: Collaborating with businesses that are making a difference
Speak to Griselda if you would like to re align your business to focus! After a session with Griselda, I now know how I can work smarter to build a more stable future for my business. Thank you Griselda, so excited, I can't wait for my next session!
Amanda Farrell
UK Product Adviser
I wanted to reach out to you as Head at Blackheath High School and say thank you so much for your incredibly powerful and inspiring talk to girls as part of our Women in Leadership event. I know how much the girls enjoyed it and how inspiring they found it. It was a perfect start to our event
Carol Chandler-Thompson
Head of Blackheath High School
Gordon Pitman
Chief HR Officer